Relationships : 

​The heart of our business
Our relationship to you, our client, is of utmost importance because our relationship enables us to better work together as a creative team for your wedding or photo session.
Almost every image we create captures the sweet relationship between you and your new spouse along with the little moments with your friends and family.
Apart from our relationship with Christ, our most important relationship is the one we have with you because we are sensitive to all the relationships important in your life.
We document these relationships in album and wall art options to help you fondly remember the moments you shared.
Walk with us on the journey of documenting your relationships.  It all starts with a call to 615.730.3030.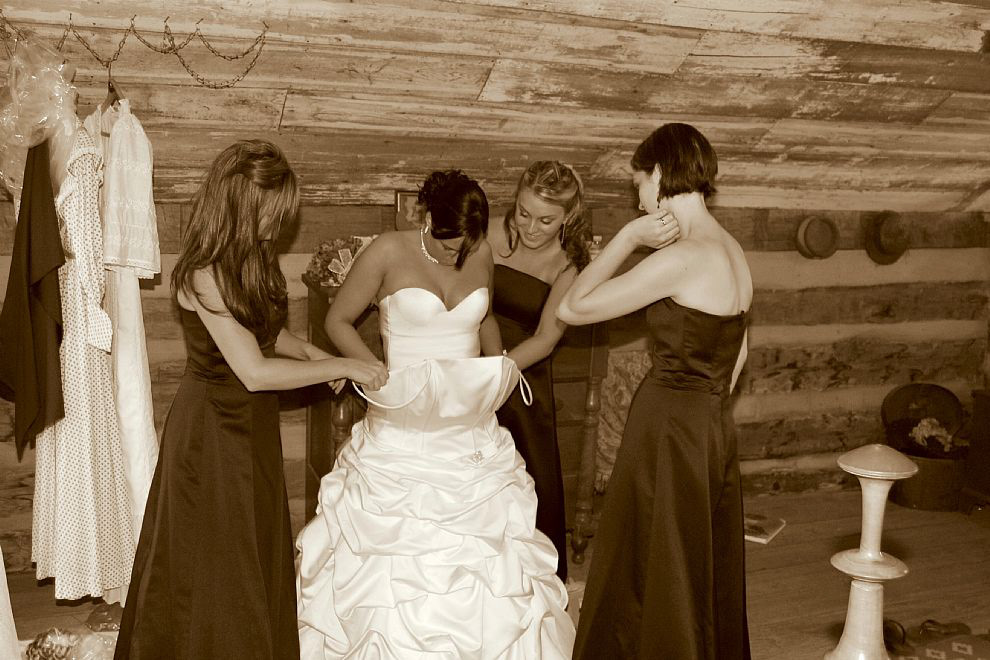 Studio Raymo Photography is an experienced wedding and portrait photographer with more than 20 years satisfying clients in the Southeastern U.S. and   Middle Tennessee.    ​We are absolutely passionate about photography, we are Inspired by sessions like yours!   Every image is created by drawing upon our deepest, God-given beliefs about marriage and unique sensibilities for one-of-a-kind images sure to touch your heart.​
​
Experience our romantic approach to capturing your memories and our personalized image options, hand-picked to ensure a memorable collection for years to come without the fear of obsolete technology. ​​
"
Your photographer can be one of the most important person you hire !
"
My name is James, lead photographer of Studio Raymo Photography, and I LOVE weddings!  I've been photographing them for over 25 years because I 

love 

the 

emotion 

and 

romance 

of weddings like yours. 

Since 1994, I have been shooting weddings in both film and digital formats and have had many satisfied clients throughout the Southeast.
For a chat, please let me know by visiting our contact page or calling 615-730-3030.     

Worried about making the right decision on who to hire as your wedding photographer? 
Your photographer is the most important person you hire on your wedding day because they're the only person who spends the whole day with you. Of course, you want a photographer who's skilled and helpful, but you also need someone you can trust and rely upon. I've photographed many weddings over the last 25 years and I've seen a lot, so I'm prepared for just about anything. My experience helps ensure everything runs smoothly and I'm always by your side if you need help or advice. 
I started photography as a young teenager. My mother had gifted me with her old Kodak Instamatic she had as a teenager.  At that time, she was casually shooting with either a Pentax or Konica film camera.  My new "old" camera became a creative outlet and I'd burn roll after roll of film discovering and learning the world of Photography.  When I went to RAF Chicksands, UK with the U.S. Air Force, the camera went with me.
At that time, my favorite image was that of a red-haired, bonny lass I captured in Edinburgh, Scotland because of its unique composition and capture of natural light that made her blue eyes pop.  I wanted to do more like that!
So, my first adult tax refund at 19 was spent to buy my first Film 35mm camera kit.  It was a Minolta and awesome!  Through the help of a hobbyist photography friend, I learned more about the skills of composition, posing, natural light, and creative shooting.  Like before I burned roll after roll of film learning and expanding my creative horizons all over the UK.  When I wasn't shooting landscapes, I spent time learning to pose and shoot my female friends looking for that timeless, sculpted look of romantic eras of times gone by.
How did I get into wedding photography?
After leaving the UK, I transitioned to Key West, FL, and continued building my skills.  A couple of years later, a new photography friend, Randy, asked me to talk to a couple who wanted him to capture their renewal of vows.  They had gotten married a few years before but wanted the full wedding experience.  Randy did not want the job and encouraged me to speak with them.  At the time, I had no inclination of photographing weddings nor a clue how they went, but I knew one thing.  Weddings were about people and relationships.
​​​​​​​
With that in mind, I created my first portfolio of portraits and met with the couple, Mike and Evangeline.  I explained my concerns, but they liked what they saw and asked me to do their wedding.  We agreed upon the price and got the contract signed.  Between then and the event date, I bought stock in Books a Million with all the wedding books and magazines I bought to study poses and techniques. Because I wanted to be extra prepared, I visited the church four times and walked the grounds to map out where I wanted to get pictures.
On the wedding day, I learned so many new things but had a total blast.  Of note, I had been doing advertising sales and collaborated with a bar owner at the end of Duval on Mallory Square.  They cordoned off a corner of a deck overlooking the Gulf of Mexico so I could capture this image.  Ever since I've been bitten by the 'wedding bug.'
◻ I know Morse Code. That was my Air Force Career.  I can copy it and, if I had to, probably send it slowly. --.- ... .-  ..--..
◻ I am an avid tent camper.
◻ I have no clue how to clean and cook any fish I catch, so I'm catch and release.
◻ My real hobby is raising a show breed of over 250 breeds of domestic pigeons and they make great photographic subjects too!
◻ While in the UK, I became a judge of American Baldhead Rollers, another pigeon show breed.
◻ You know I've been to the UK, but I also visited Paris, Mexico and the Caribbean, and the Philippines.
◻ In the Philippines,  photographed the world's smallest volcano, the Taal Volcano.
In Paris, I captured a non-flash image of the Mona Lisa.  It's around here somewhere.
◻ I have one A.S. degree in communication techniques and another one in Disaster Preparedness, plus my B.S. in Organizational Leadership.
◻ My favorite dessert is
ANY
◻ What do you call the family of a lioness about to get married?  A bride pride!
◻ Why did the bicycle fall asleep?  It was two-tired!
Murfreesboro ~ Nashville ~ Franklin & All of Middle Tennessee